Flyer Classes Locations Dates - PLEASE SEE COURSE OUTLINES BELOW
YES!!! ALL of our NEW classes are for

BOTH WATER AND WASTEWATER CPE HOURS!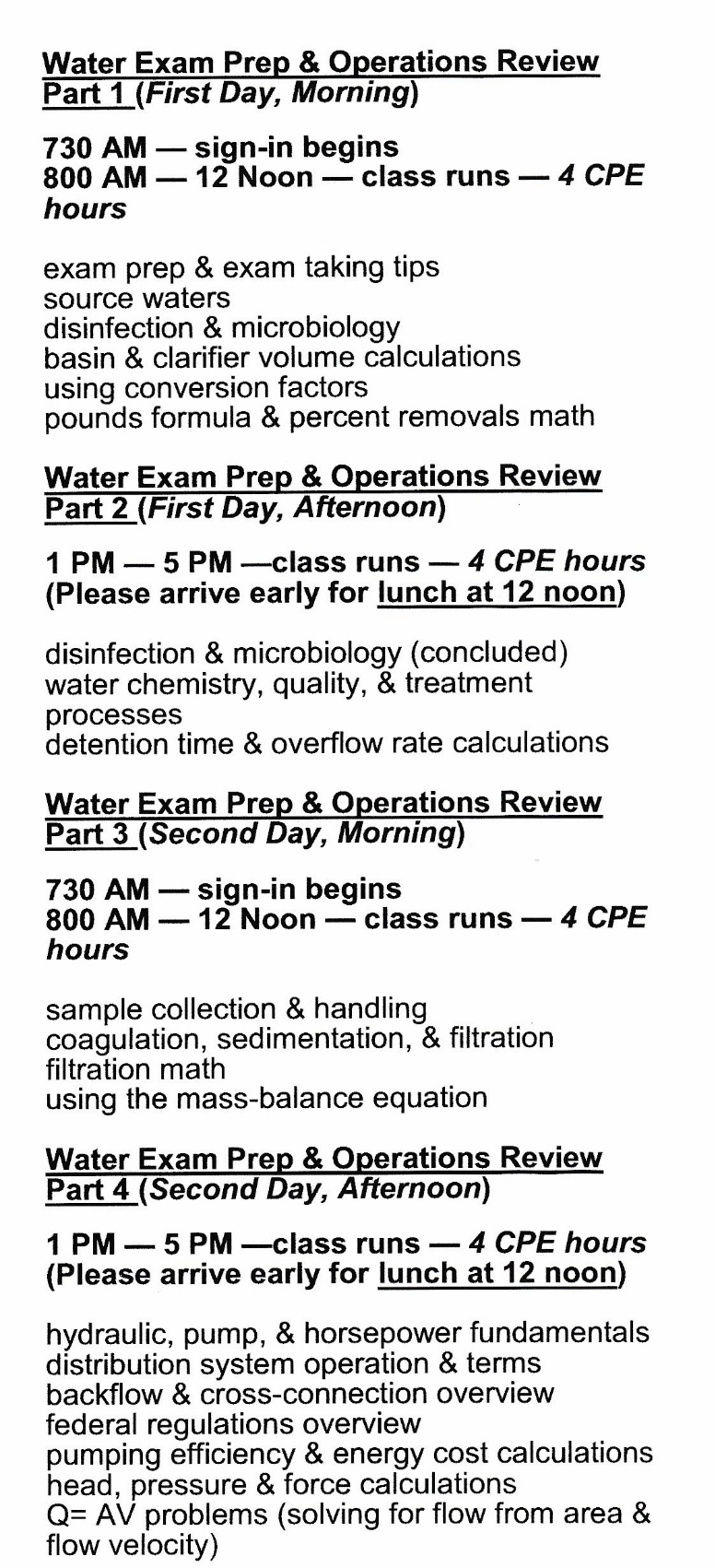 Brand New Class Testimonials:
"Very insightful course. Very well prepared and presentation was done with personality that could relate to all in the room. Thank you."
"This was a GREAT REVIEW. A lot of information in a short time, but Dennis presented it very well."
Copyright D. R. Wanless & Associates, LLC, 2018. All rights reserved.