Flyer Classes Locations Dates: RICHMOND RESCHEDULED: OCTOBER 17-18                                               WEDNESDAY AND THURSDAY
**************************************************************************************************************

YES!!! ALL of our NEW classes are for

BOTH WATER AND WASTEWATER CPE HOURS!
WATER CPE LICENSE CYCLE: MARCH 1, 2017 THROUGH FEBRUARY 28, 2019
WASTEWATER CPE LICENSE CYCLE: MARCH 1, 2018 THROUGH FEBRUARY 28, 2020
RICHMOND RESCHEDULED: OCTOBER 17-18, WEDNESDAY-THURSDAY
Please call for new location information.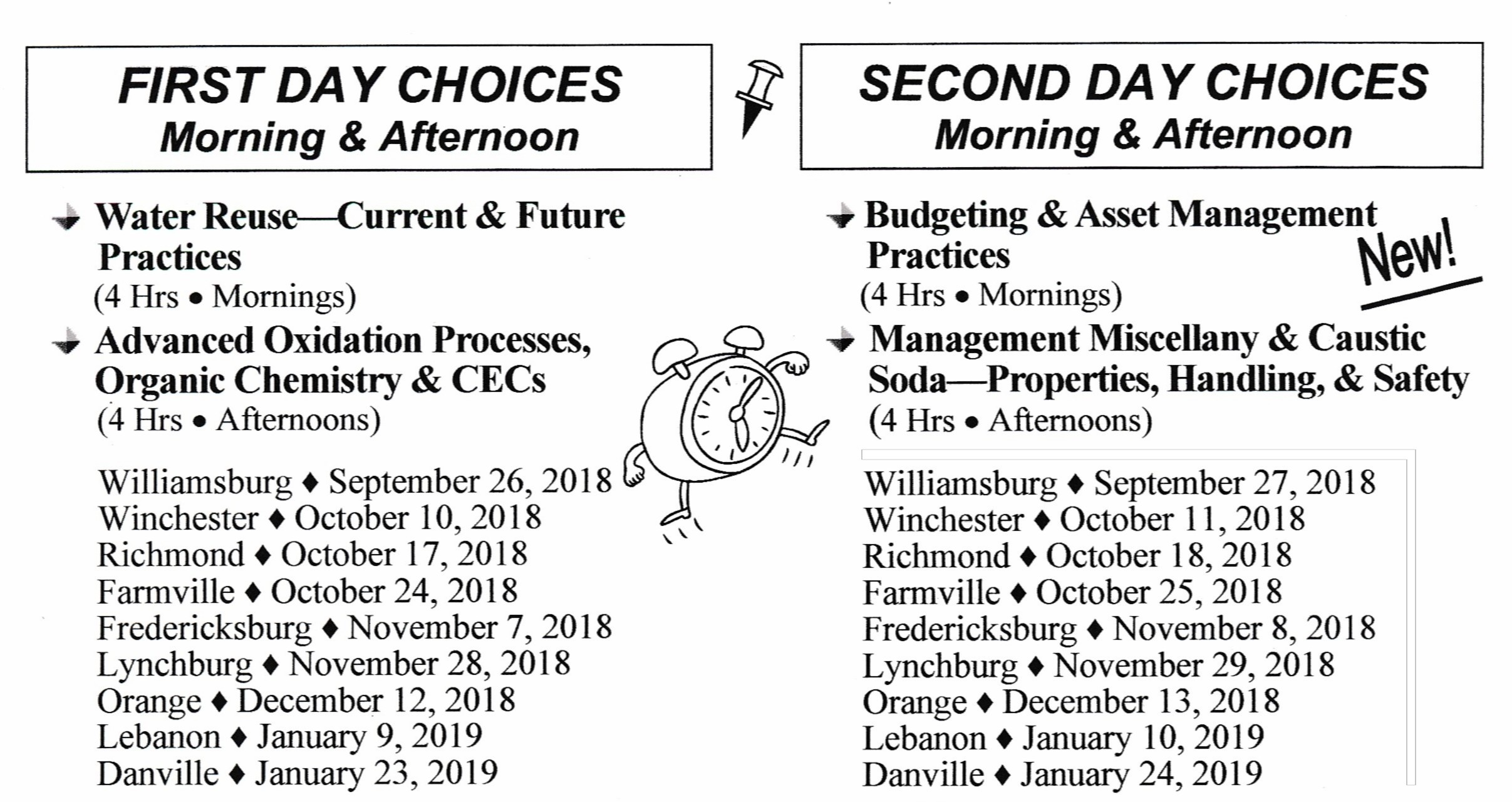 Brand New Class Testimonials:
"Very insightful course. Very well prepared and presentation was done with personality that could relate to all in the room. Thank you."
"This was a GREAT REVIEW. A lot of information in a short time, but Dennis presented it very well."
Copyright D. R. Wanless & Associates, LLC, 2018. All rights reserved.